Meet Your Dentist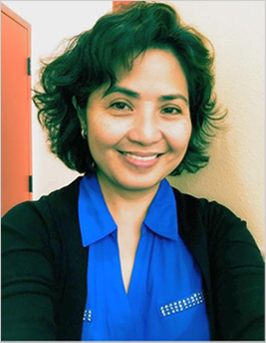 Dr. Rara received her DMD degree from the University of the East, Philippines in 1987. After graduation, she joined her family in the US and became a licensed dentist in 1990.
She worked as an Associate Dentist in San Francisco, Oakland, Milpitas, Fremont and Sunnyvale for 5 years before starting her own practice in 1995. She has served the city of Fremont for over 25 years.
She also volunteers in the church on her free time. Cooking for her family is one of her many passions in life aside from gardening and walking at the nearby park.
About Us
We are committed to promoting oral health by providing a wide array of quality professional care in a comfortable and relaxed setting. We take pride in serving patients of all ages, providing them with personalized treatment in our office. Our office is equipped with state-of-the-art technology where strict infection control compliance is observed. Conscious sedation (Nitrous Oxide) is available for extremely anxious patients to ensure a more stress-free environment.
Our office is handicapped friendly and is staffed by knowledgeable, warm and accommodating personnel. We look forward to welcoming you and your family for your dental needs!
Complete Dental Care
Children and Adult Dentistry

Dental Emergency Services

Implant Restorations

Root Canal Treatment

Cosmetic Dentistry

Partials and Dentures

Crown and Bridges

Missing Tooth Replacement

Extractions

Nitrous Oxide